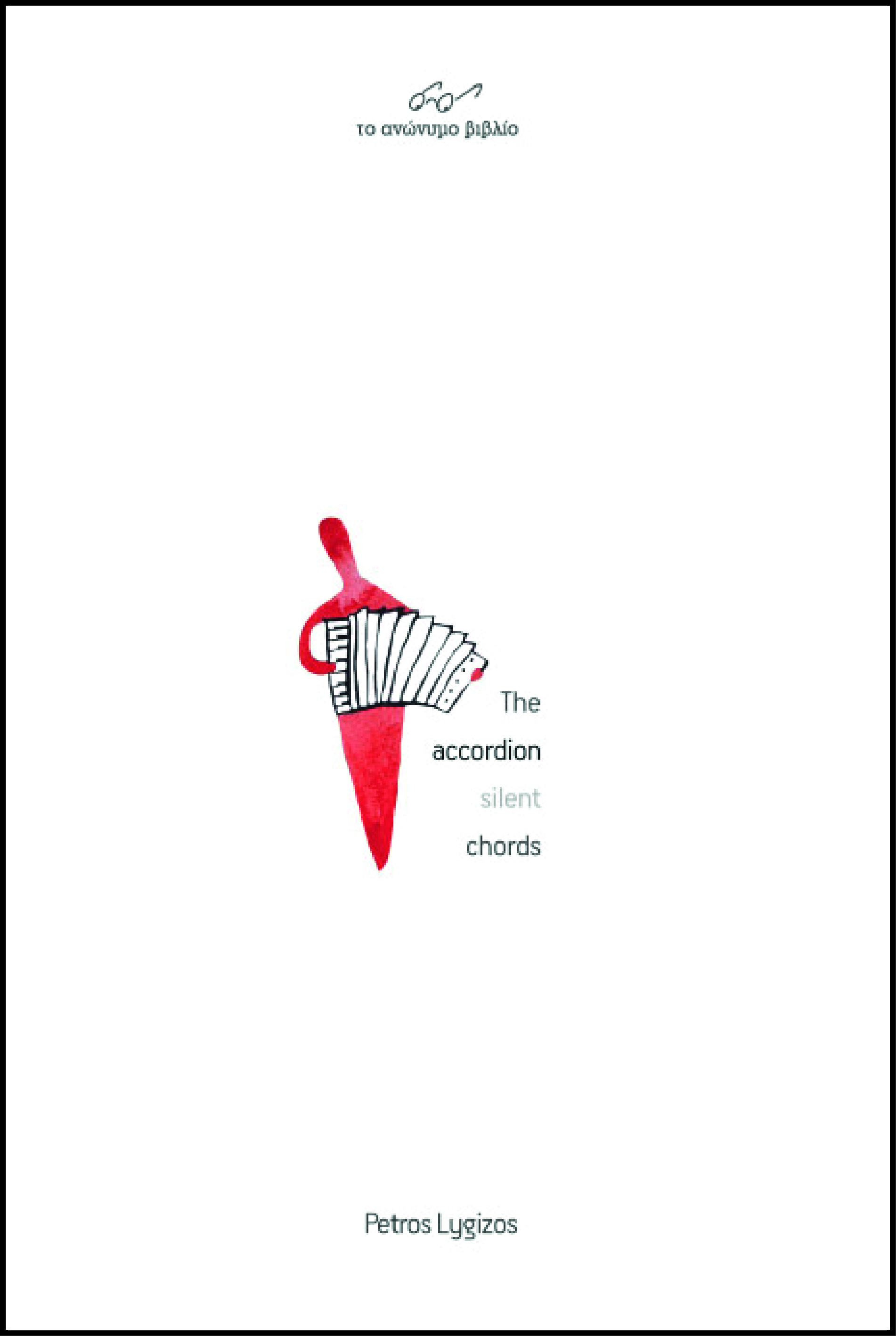 The accordion silent chords
ΑΓΓΛΙΚΑ
It wasn't me who wrote this poem for you, but the respect for the dream. The latter dictated; I just did the typing! Nor is any of the punctuation marks mine. They are the breaths of time in the tiniest moments it stopped running behind you…
Aiming at your heart
I seek through a secret plan
to focus on infinity
Thus I restore ambition
knowing that no one
can beat the perishable
I carved your face into a tree
and got overwhelmed with wailing
I am in love
and this total absence of yours
manipulates my better half
Since it is with you
I am learning to spell
the beginning of impetus
the end of the sea
and with these two elves
to make fairytales.
The accordion silent chords by Petros Lygizos bring to mind that the spells of love against the world of the others, while the ink on insignificant manuscripts is running short in the time of music, orchestrate the coming of age of futility and the traces of oblivion as an antidote to the incessant, monotonous, unashamed sun. I am getting old, yet I convince you (he insists) that no death exists.
George Chouliaras
Vice President of the Hellenic Authors' Society
Former lecturer at the Universities of New York and Oregon.
Following in the footsteps of the Moonlight Sonata by Yiannis Ritsos, The accordion silent chords by the romantic Petros Lygizos invite us to a fantasy tightrope walking with a fable-like musical accompaniment toward a painful coming-of-age originating from the awareness of the abandonment and the definitive absence of love. It is a beautiful love poem standing out for the agonizing alternation of persons that reveals the mood swings of the poetic subject, which finally thanks to writing is led to a different interpretation of its existence than the one initially indicated. From the confessional "I" to the beseeching "you" to the brief dreamy "we" and then definitely to the merciless "I" of solitude and loss of any illusion, Lygizos's voice finds refuge in the "body" of poetry.
Vassiliki Rapti
Preceptor in Modern Greek, Harvard University
Petros Lygizos was born in Athens in 1966. He originally comes from Ikaria Island. He is a secondary school teacher of Ancient and Modern Greek Literature. He lives and works in Nafplion. A large number of his poetry collections and prose have already been published. Some of his works have been translated into English. His sources of inspiration are modern people's agonies, their secret thoughts and forbidden dreams.
His Books:
POETRY
Love synastries - Publisher: Kodikas, 1998
Astypalaia - Publisher: Kodikas, 1999
The bleeding roses - Publisher: Kodikas, 2001
The music at the Gutters - Publisher: Notios Anemos, 2010
Eros Nafplios - Publisher: Notios Anemos, 2011
Lekythos with memories - Publisher: Notios Anemos, 2011
Agony in summary - Publisher: Notios Anemos, 2014
The abstract speed of life - Publisher: to anonymo vivlio, 2015
NOVELS
The muse of pleasure and madness - Publisher: Dioni, 2001
Dreams on the hammock - Publisher: Notios Anemos, 2012
The last wave - Publisher: Notios Anemos, 2014